Sept. 29, 2015—Bad news: The flu season is here. Good news: You can get protected. This year's flu vaccine is expected to provide much better protection than last year's did, according to a recent news conference held by the National Foundation for Infectious Diseases (NFID).
Why this year's vaccine should work better
Health officials called last year's flu season unusual. One of the strains the vaccine was designed to protect against mutated after the vaccine was made. That made the vaccine less effective than usual.
That's not the case so far this year. This year's vaccine appears to be a good match for the flu strains that are out there, according to health officials.
How you can help keep the flu at bay
The Centers for Disease Control and Prevention (CDC) is urging that people take a 3-step approach to avoiding the flu:
1. Get a flu shot. The flu vaccine is already available, and everyone age 6 months and older should get vaccinated. Last year nearly half of the population that could get a vaccine got one. But that number should be much higher, considering that the public health goal for coverage is 70 percent.
2. Avoid people who are sick. Cover your mouth when you cough and sneeze. And wash your hands frequently with soap and water. Need more motivation? See how easily the flu virus can spread: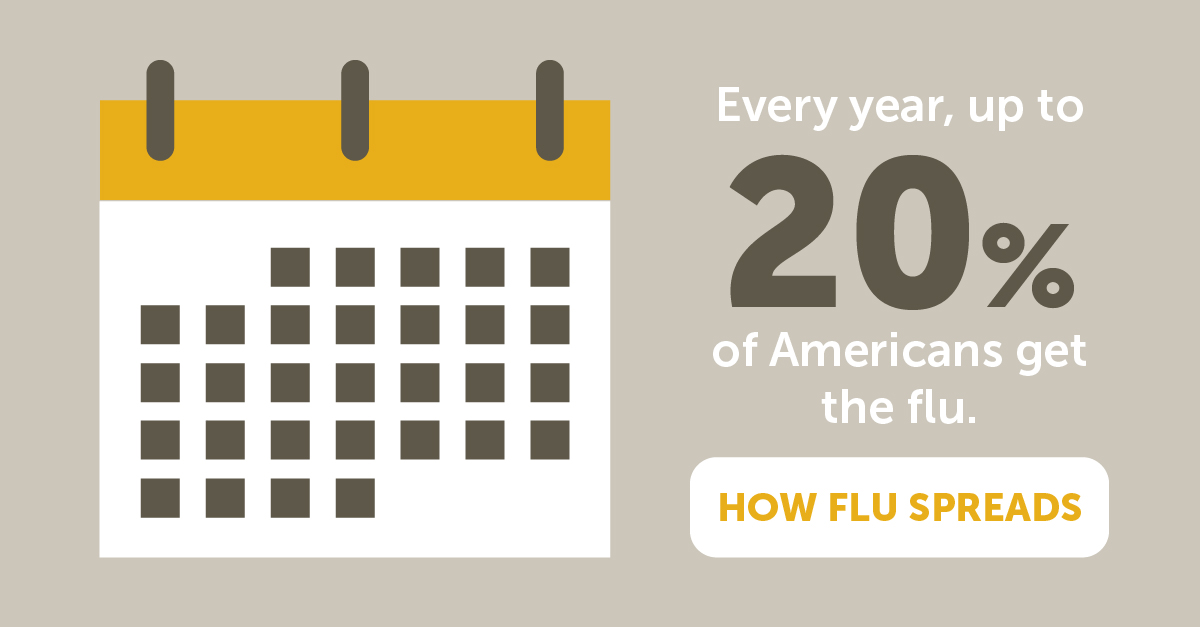 3. If you get the flu, consider antivirals. Antiviral drugs can lessen the duration and severity of the flu. CDC recommends antivirals for people at high risk for complications from the flu. This includes young children, pregnant women, people with certain chronic health conditions, and people age 65 and older.
CDC also recommends that everyone age 65 and older talk to a doctor about getting the pneumococcal vaccine. Pneumococcal disease is a common complication of the flu. People with chronic health conditions, like diabetes, heart disease and lung problems, should also ask about the pneumococcal vaccine.